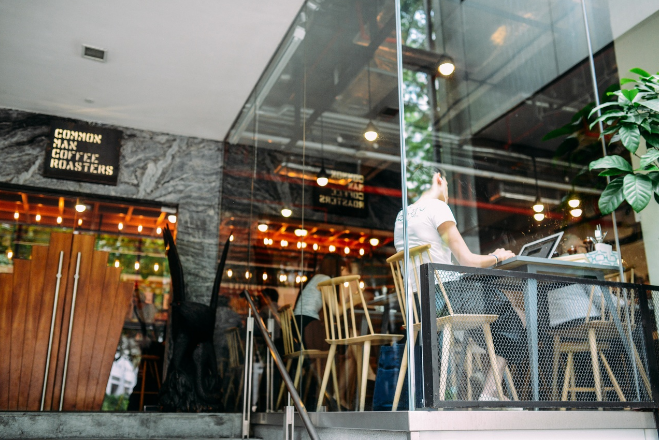 By Jerry Mooney
Freelancing has become a popular way for people to pursue their careers. With the creative industries, in particular, freelancing allows individuals to take charge of their careers and choose work that interests and motivates them.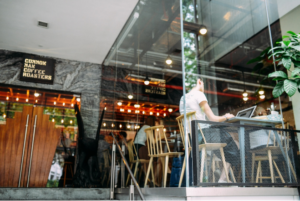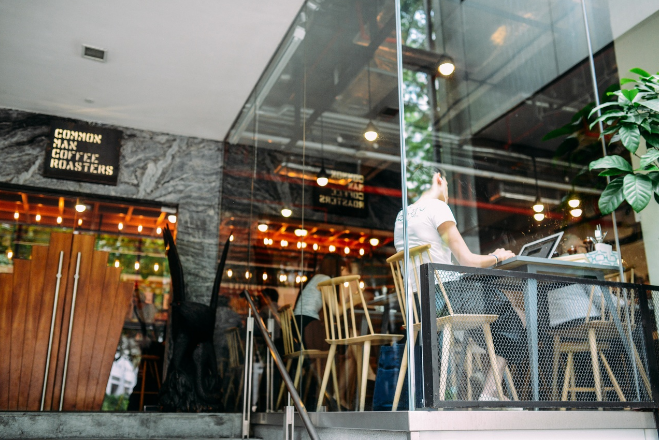 Image: Pxhere
For business owners and employers, hiring freelancers also has its benefits. From employing specialist skills to keeping employee counts low, businesses can enjoy high-quality work without increasing headcount.
If you're considering hiring freelancers or an agency for your business, the following advice can help you learn more about the benefits, while also giving you some information on what to look for in a quality freelancer.
The cost
Cost is one of the main reasons why businesses choose to hire freelancers over full-time employees. A freelancer can be paid on a contractual basis, with one set fee for the completion of the work. Employees, however, come with various other costs such as insurance, pensions and other costs that can soon lead to an increase in your expenditure.
With freelancers, you don't have to worry about these factors. Freelancers pay their own taxes, and it's up to them to make sure they have health insurance or a pension plan. Meanwhile, the majority of freelancers provide their own equipment – helping you to save on costs that your company might not be able to afford at this time.
The expertise
Freelancers are experts in their field, having worked for years in the industry before branching out on their own or developing their skills over the years. When it comes to hiring a freelancer, there are certain things that you should look out for to make sure you're choosing a trustworthy candidate. Most freelancers will have a portfolio available and testimonials from past clients to give you an idea of the kind of work they can do as well as give you assurances as to the sort of working relationship you can expect.
Working with an external agency for certain services offers the same benefits regarding expertise. If you have certain business needs that can't be covered by your existing staff members, it makes sense to hire those with expertise rather than bringing in new members of staff.
It solves a current need or problem
Much of the work that freelancers are hired to do is project-based. This means that if your business has a need, a freelancer or agency can fulfill that need until the task is complete. If, for example, you were looking to develop an app or some software for your business, then you'd hire a software development company for this. Once the project is complete, you may not have use for these skills again, which would have made hiring a permanent member of staff a waste of resource.
However, hiring a freelancer doesn't necessarily have to be for a one-off project. In some cases, you might need to hire a freelancer or an agency on an ongoing basis to carry out work that isn't necessarily required all the time. A copywriter is a great example of this – someone who can write your web copy but may not be needed on a full-time basis. Many businesses will also hire freelance graphic designers or website managers to take care of work that is needed throughout the year.
The access
It's easier than ever to find the ideal freelancers for your needs. Thanks to the wonders of technology, you're no longer bound by geography to find someone with the skills and availability to work for you. With most freelancers working remotely, you can find someone online easily who will be able to work with you through regular contact online or by phone. Cloud computing makes it easy to collaborate and get real-time updates on the progress of the work, giving you peace of mind when putting your trust into an external party.
There are some great websites to find skilled contractors, which allow you to search from a pool of thousands of talented individuals. You can even provide a brief and invite people to pitch for the work, demonstrating why they're the perfect candidate for the job. You'll find that going through a trusted freelance portal like eLance or Guru allows some security for your money and also involves some regulation to ensure people are who they say they are.
The downside of hiring freelancers
Of course, while there are many benefits to hiring freelancers, there are also some downsides. Freelancers work for themselves, so they may not necessarily stick to a working hour schedule that your business operates by. They might also be working on multiple projects at once, which means your business could fall down the list of priorities on occasion.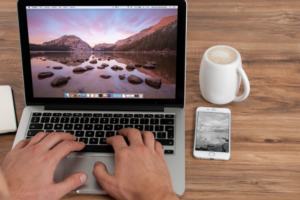 Image: Pexels
It's important that you familiarize yourself with the risks associated with hiring freelancers before you commission the work. There is some best practice guidance for hiring freelancers that can help you mitigate the risks to ensure a successful arrangement. It's worth checking up on references before you contract anyone to do the work, and while not always possible, a face-to-face meeting can help to alleviate some of your concerns.
While there are downsides to working with freelancers, there are ways of avoiding the risks that shouldn't put you off making the jump. Freelancers can provide many solutions for your business and can help you employ more modern ways of working that you might find refreshing. The keys to business success include being analytical and being adaptable, so put these things into practice while making your decision.
The question of whether or not your business should hire a freelancer depends on many different factors. To make the best decision for your business, you'll need to consider the options available to you and assess them based on a financial and practical perspective. Speak to other business owners about their experiences of hiring freelancers; you might even find that you get some good recommendations out of it.
Hiring a freelancer might be a risk, but it could be a risk worth taking if it delivers the right results for your business.