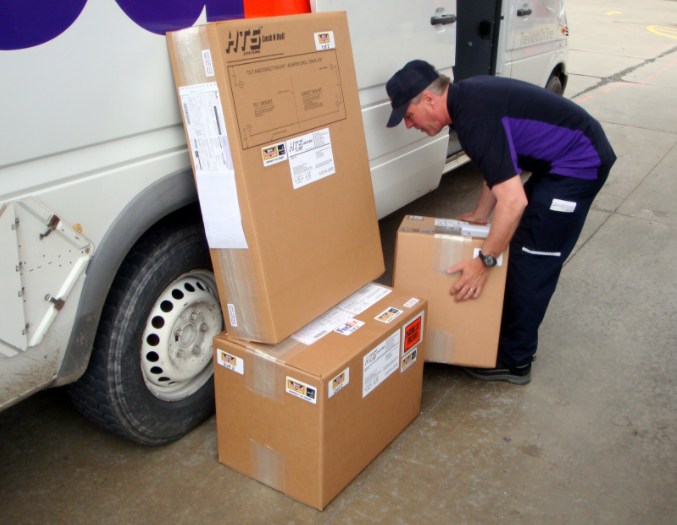 These days, businesses can sell just about everything. You have those selling online services such as writing, design work or local services like cafes and launderettes. They can sell digital products which can include anything from clip art to website templates to legal contracts. They can sell experiences, memberships and much more. However, selling items, physical products is always going to be a good business model. If your business will be buying (or making) products to sell, there are some added considerations of doing so that a lot of other businesses don't need to think about. Here are just a few of them to bear in mind.
The Products You Will Sell: Manufacturing vs Outsourcing?
You might be selling anything from clothes and homewares to technology or something niche like parts for machinery.  Whatever it is, your first consideration should be whether you will be making these things yourself and setting up a manufacturing plant, or outsourcing to a specialist third party company. Manufacturing is arguably one of the most difficult elements of any business, however when you design and create your own products can be incredibly satisfying and profitable. Plus it puts you in control of your business. But there's a lot at stake, get this wrong and it could be the downfall of your entire business. Not only does your plant need to be safe for workers, but the product you make requires you to comply with all kinds of health and safety laws, and FDA approval in some cases. The equipment and know-how needed to make a product can be extensive, while it's certainly not impossible for a smaller company to manufacture themselves- many will go the outsourcing route so they know they're not getting it wrong. You're able to import from China now and find great deals on all kinds of products and so if you want to get off the ground quickly and start selling and turning a profit right away then this could be for you. However it's worth spending some time deciding whether manufacturing yourself or outsourcing is right for you.
Storing Your Stock
Regardless of whether you manufacture your products yourself, outsource or buy them from a wholesaler, you will always need a place to store your items. A large warehouse that's accessible for delivering the finished items and also shipping them out is essential- it needs to be big enough so that you're not constantly running out of stock since this can negatively affect your business reputation. It needs to be free of leaks or damage to avoid ruining your stock, and it also needs to be large enough so that everything you sell can be properly stored and organised ready for picking and packing. You should have a returns area in the warehouse too. That way, things that have been returned but are still sellable can be repackaged and resold. Warehousing costs are something to take into consideration, if you're going to be manufacturing products then ideally you will want this premises to be a short distance away from your plant. That way you avoid unnecessary transportation costs.
Packaging and Fulfilment
Getting your items picked and packed is another important part of the chain from the factory to the customer's house. Products need to be picked carefully ensuring size and colour selection is correct. They need to be wrapped and packed (especially important if items are fragile) and they need to have the address labels added to them. As with manufacturing, you could choose to outsource this, or you could keep it in-house and employ people yourself. You need workers that are used to being up on their feet for long hours and used to an active and demanding job. When you're hiring, your best bet would be to look for people who have experience working in similar roles, since warehousing work can be tough for those that aren't used to it.
Shipping and Going Global
The last link in the chain when you sell physical items is using an efficient way to deliver them to the customer's home. Once everything has been made and packaged up, you need a way to get them to the door of the person who ordered. The method you choose will largely depend on what it is that you sell. For example, small items can be sent via the postal service as long as they don't contain any prohibited items. You would need to check to make sure first, aerosols, nail polish and batteries are all some surprising examples. For a fee, businesses can have their items collected from their premises by the postal service, that way you don't have to stand in a queue with hundreds of items! If your items are larger, more fragile or you want a more precise service then courier could be your best bet. These kinds of companies often offer different levels of service. For example, some will send the customer a text message before delivery with a link to be able to track them on the map. They also give the ability to rearrange or reschedule the delivery right up until the time that it's delivered. This will cost more,  but could be worth it for more expensive items as it will give the customer peace of mind. Even if you have a fantastic product, if the shipping is slow or unreliable then it will cause the customer to have a negative experience overall.
Every step of the process needs to be right. If your manufacturing plant fails or you don't use reliable suppliers- you have nothing to sell. If your inventory isn't stored and organised properly, items could be damaged or the wrong things could be sent out. If your delivery company messes up then it could mean long delivery times leaving your customer unhappy. Make sure each piece of the puzzle is right, and you increase your chances of making a profit with a business that sells products.
Do you sell products, or would you consider setting up a business that does?