Developing a business in the arts industry can be a very lucrative asset, but it can also take a lot of time, patience, and energy to allow it to flourish to its full potential. With any kind of business, it can take a longer time than initially expected for your business to reach its targets. It is not uncommon for startup businesses of any kind to fail to reach its projected target in the first year, and reach that target at the end of the second year (or halfway through the second year) instead. Lots of business owners tend to feel disappointed and frustrated when this happens, and they may feel that their business is not going to work because of the failure to reach the targets that they wanted to. However, it is important to remember that the first year of any business is the most tough and that if you have faith in your business, it will pay off and make very admirable profit margins in further years to come. Keep the determination you have for your business, address the reasons why it is not meeting your expectations, work through those problems, and eventually you will be able to see that going through with your business idea was the right life choice for you.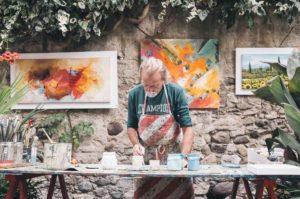 More than any other form of business, setting up a company that sits within the arts industry is a very popular form of startup and – while it can be very admirable and remunerative – it can also be difficult to stand out from the crowd and propel your business off the ground. Again, though, all it takes is some patience, determination and guts and your business will eventually work. There are many different types of businesses that lie within the arts industry, and if you have an idea for one then you will need to do meticulous and precise research to enable you to develop a better idea of other similar businesses, especially ones local to you, and how they are benefiting with their business focus, or whether they are not using a gap in the market meaning it is having a detrimental effect on them. It may also be worthwhile to put some time into finding a business advisor, who can provide you with honest, intelligent advice. You could speak to people who have a knowledge of the businesses you are researching, or have been a customer of the businesses. This way, you will be able to get a first-hand account of what the business did well, what did not work for the customer when using the business, and what you can do to ensure their customers now use your business by exploiting their flaws. That may seem like quite a harsh statement, but as we all know: in the world of business, it is a dog eat dog world and any business owner must do what they need to do in order for their business to prosper.
Arts business can be wide in range and dense in depth. There are lots out there, but if it is done well then it is more than likely that will attract the attention of customers and intrigue people alike. For example, if you are thinking of setting up your own creative writing business with a focus on mentoring and tutoring, it is likely that there are lots of other similar businesses – especially if you live in or near a city. Look up those businesses, and see what you can offer which will be different to what those businesses provide. Are you going to provide face to face tutoring, or are you going to tutor over video chat – or are you going to do both? Are you going to charge a lower price per hour, to attract more customers, or are you going to charge higher to attract customers who are very serious about working with you?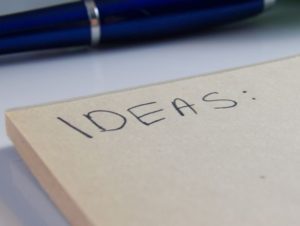 If your arts business incorporates another industry into its mechanics, then this will take a lot of research into finding out what the best way will be to make it work for you. For example, if you are thinking of opening a cafe which exhibits artwork by local and national artists, or provides a space where creative people can meet up, socialize or discuss their work, then you will need to put some serious thought into the prices you are going to charge for drinks and food (a lot of creative people tend to be on a low income), whether you are going to charge for the gallery space or keep it free to attract more people into your cafe – you will still make money on drinks and food, and where your cafe is going to be situated. It is less likely to be a success if you decide to place your cafe in a rural area, simply because of transport links, whereas if your cafe was situated in a city, or near to a city, then it would attract more people as – simply – there are more people living in those sort of places and places in the city are easier to get to.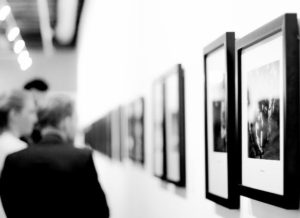 Whatever type of business in the arts industry you are thinking of setting up, you will need to put in research to find out what is going to work for you, what is not going to work for you, and which aspects you should completely ignore altogether. To allow your business to flourish, decide on the essential aspects that you are going to offer and the peripheral aspects which will stay on the sidelines at the beginning but will eventually move towards the middle of the business, and which you will incorporate into the main part of your business in due time. Do not neglect any aspect of your business, and put some thought into each part however small or insignificant they may seem. In business, every bit matters, and especially in the arts industry where it can tend to become fickle, do all you can to allow your business to stand out.