https://www.pexels.com/photo/man-using-stylus-pen-for-touching-the-digital-tablet-screen-6335/
Add to Flipboard Magazine.
In business, we can often put a lot of time into planning for things to go wrong, that when they go right, we're not all that sure how to act. It's definitely a good move to make, as being able to have contingency plans to fall back on can save you, and be the difference between a business that goes under and one that claws everything back. But, when you find that business is booming, you're suddenly met with a lot of decision to make. Now that you're doing well, what's your next move?
On To The Next
One of the first things you might want to think about doing it moving. Whether you're currently operating from your bedroom or a box-like office, moving to somewhere bigger might be your next option. It can often be the same for your operations. If you have a warehouse or a manufacturing unit somewhere and it could do with being better, it's time to move so that your operations match your income. If this sounds good, call your realtor, book the removalists and move on up.
Bigger & Better
Sometimes, you're in a position where the idea of a new office can also come with a new division. If you've always planned to expand, now that business is booming, it could be the time to take the plunge. Whether you want to create a sister company or just increase your operations to a larger scale, being successful is always a good sign that now is the time. So, start planning, get serious about your options and put your money where your mouth is to make it happen.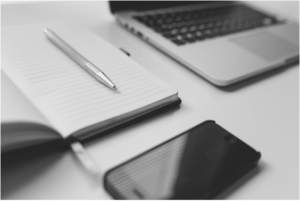 https://www.pexels.com/photo/iphone-notebook-pen-working-34578/
Something New
In line with the idea of expansion, you might also want to think about a new product or service offering that complements your existing business or portfolio. Some people will always see this as a risky move, but if things are going well for you, you've got the drive and the capital to make it happen, why not do it now? As long as you've got a failsafe business plan and you've thought everything out, it could be time to try for that second success.
Invest Away
And then there's always the option to invest your money. Whether you leave the money in the business and make an investment in your company's name, or take out the capital and invest in a personal project, you could make your successes double the size. Sometimes, it's best to put your money back into the business, but when you've done that, and you've got some spare change, a wealth of investment ideas could increase your profits.
Kick Back & Relax
It's not going to be every entrepreneur's cup of tea, but if you've been in the business a long time and you feel like you're ready, or if you got in, made your money and want to get right back out, early retirement could be the next move for you. When you've done well, the idea of kicking back, spending more time with your family and living at the golf club can often be more appealing than hitting the office every single day.

Co-founder of leading disruptive business and political site zenruption