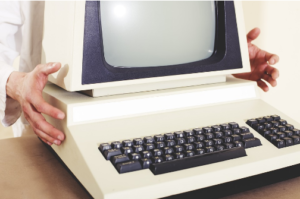 Add to Flipboard Magazine.
Computers have become an essential tool in modern life, particularly with regards to the business world. As such, we desperately need our PC's to run as quickly as possible, to ensure our working days aren't slowed down.
The problem is, what happens when your computer is slow? Check below to find out how you solve this issue with ease: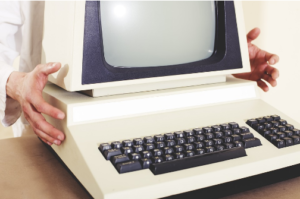 (pixabay: http://bit.ly/2q7XVYX)
Keep Your PC Updated
One of the main reasons your PC might be slow is because it's not updated. You're running outdated software, and the drivers in your computer are outdated too. When this happens, you're essentially using old software to try and run your PC. It's a bit like crawling around instead of walking, you're just making life harder for yourself.
So, check for updates on your PC and make sure everything is updated. It's such an easy way to fix things, but it can make a huge difference and really speed up your computer. Try and stay on top of your updates and keep your PC updated regularly. This should prevent you from ending up in situations where your computer is constantly slow.
Delete Useless Files
Our computers are filled with files that are pretty much useless to us. This could be a bunch of temporary files that get downloaded onto your PC whenever you download things online. Or, it could be a bunch of outdated files in apps that you have no use for anymore. Either way, you should delete all the useless files on your PC, as they can use up storage and slow down your performance.  
There are a few things you can do to get the job done. Mainly, you can use the Disk Cleanup tool that can be found in the System Tools part of your PC – just search for it using the search bar near the start menu. This allows you to select all the different types of files you want to get rid of, and it will show you how much memory you can free up. If you use a lot of Java apps, they might have Java garbage collection built into them which gets rid of all the junk stuff from those apps automatically. You should check if other apps can do this too as it will help you free up even more space.
Disable Background Programs
Another big reason your PC is running slow is because you have loads of background apps running when you aren't using them. Sometimes, apps are set to run in the background without you knowing. Other times, you don't close them properly, and they just run and run and cause your PC to go slow.
It's easy to see if this problem is the cause of your slowness. All you have to do is right click the bar at the bottom of your screen and select 'Task Manager.' This will display all the programs that are running at that time. Simply click on ones you don't want to run and end them.
Outdated software, hardly any storage, and background programs are the main source of computer slowness. Solve them, and your PC will be running at peak speed once more.