By Jerry Mooney
When you start up your own commercial business, your thoughts tend to be largely focused on your brand and what it is going to provide. This is logical. You really do need to spend a whole lot of time developing product concepts, getting things into production, developing a brand image and getting everything together in order to have products and a brand image that will encourage customers to spend their money with you. While this is hard work, this is still the more fun and creative part of business ownership. Sadly, there are a few more paperwork based formalities that you need to complete before you really can get things up and running. So, let's talk commercial business contracts. Here are a few that you really do need to consider and have sorted out as soon as possible!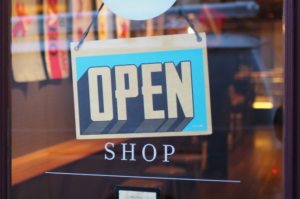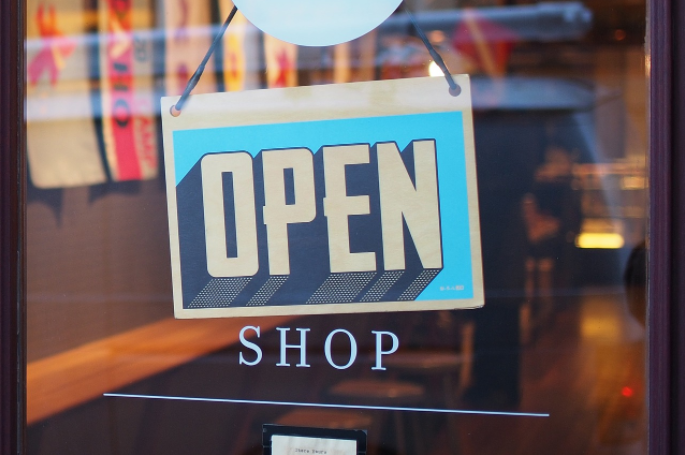 Commercial Property
First things first, you need to secure yourself a place to operate your business from. Nowadays, more viable options than ever are popping up in brilliant locations. Why? Well, many companies are taking to operating solely online. While their reasoning is logical (operating online means they have fewer outgoings, require fewer staff members, and also allows them to offer lower prices as a result), there's still plenty of profit to be made from brick and mortar stores. If anything, now is a better time than ever as there is less competition on the high street without reduced demand. Now, when you have settled on a commercial property to rent, in particular, chances are that the individual leasing it to you will draw up a contract and request that you sign it. This may be the easiest and fastest way to go about things, as all of the hard work is taken out of your hands. But remember that this also means that control has been taken from your hands too. If you haven't played any role in drawing up the contract, you haven't had a say in it, and it's extremely likely that things have been swung in favour of those letting it to you. It's highly recommended that you draw in legal help when securing a commercial property. Small businesses and startups, in particular, tend to think that the expense isn't worth what they receive. But they couldn't be more wrong! In the long run, numerous problems and expenses can be avoided by taking a little more time in this process from the start. Some of the things that should be considered when drawing up a contract include payments, fees, fines, terms and conditions. You may not be able to negotiate all of these well without a neutral third party intervening. Employing legal advice also means that you have a professional on hand to decode anything that you might be signing or encouraged to agree to. The simplest things can be made incomprehensive with a good dose of legal and technical jargon and what's the point in having documents that you don't understand? Legal advice will support you and ensure that you are clear on absolutely everything! This prevents you from being taken by surprise with charges and fines down the line.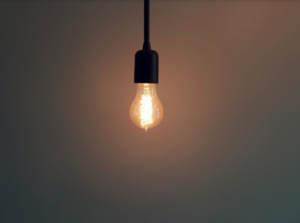 Energy (Electricity, Gas, and Water)
Every brick and mortar commercial space, no matter its purpose, will need energy in order to function. Many new businesses make the mistake of thinking that they simply take out a policy the same as they do for their own home. However, when you consider the sheer volume of energy that a commercial property will use in comparison to the standard household, you should start thinking a bit more about your energy usage. Effective energy management is absolutely essential for any business, whether large or small. It can save you a lot of money, reduce your company's exposure to future changes or fluctuations in energy price, improve your brand's productivity, reduce your company's greenhouse gas emissions, reduce maintenance, and improve your brand image and the public's perception of your company. Here are a few simple steps to achieve this!
Taking Out a Commercial Energy Contract
Avoid the temptation to take up the first contract that presents itself to you for the sake of convenience. You should take a look at exactly what the energy company you choose will provide you with. There are so many different things that you need to take into account: cost, procurement, network service charges, and metering and billing costs. All of these things can mount up, greatly altering the estimated costs that energy providers may initially give to you as examples. Once you have taken all of these factors into account, you can draw up a more reliable image of how much you will be forking out on energy expenses each month.
Considering Eco-Friendly Providers
Once you've worked out the projected costs of your intended energy bills, you should also take environmental obligations into account, considering the most environmentally responsible and friendly energy options out there. Perhaps you could engage with a more environmentally friendly provider. This may be at a slightly higher cost, dipping into your profits, it could boost your public image and prove more profitable in that way.
Finding a Reliable Electric Service Provider
You will need to find an electrician or service provider. However, to find the right individual or agency you need to do your research! While some options will present themselves as being capable of carrying out whatever work you provide, you need to ensure that they are accredited to do so. This will guarantee that they have received the necessary training and qualifications to carry out the work you require to the highest standard. Generally speaking, you will need a Level 2 Service provider, as they will be able to meet the needs of medium to large scale projects. The individuals working for these types of providers will be able to provide services such as power supply upgrades, underground mains and sub mains, authority metering installation, and the installation of distribution switchboards.
As you can see, a lot of hard work is going to be required during the setup of your commercial business. You're going to have to set up a lot of contracts, perhaps a larger number that you initially intended. But believe us when we say that putting this effort in now will help things to run much more smoothly and will also prevent larger problems from developing later down the line. So, make sure to be thorough with your research and secure your contracts before you begin operation!