Add to Flipboard Magazine.
We all want to make our businesses as cost-effective as possible; it just makes it easier and faster to prosper. Although we're all working towards the same goal, some businesses seems to be in the green almost naturally - without struggling and cutting costs. Nobody can make your business grow but you, so take some time to figure out the reasons behind some of these success stories.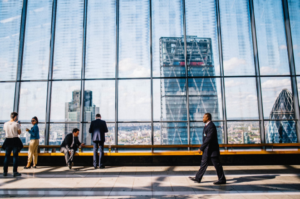 Image by Pexels
By Sharon Jones
We're not going to give you all the obvious tips, like cutting unnecessary costs your business can do without and keeping track of your finances; you know all of this. If you're already tried the old tips and tricks to a frugal business, give some of these creative tips a try to keep your business ahead.
Sharing is caring: Split the ad costs
A controversial choice but nonetheless cost-effective, so you should give it a try. Splitting the costs of the advertisement for an event or a sale is a good way to save money; you don't have to have a formal partnership to work together or split the costs – it's going to benefit both businesses and you don't have to feed the advertisement monsters too much. Think about it as being a good neighbor rather than committing to a partnership; it doesn't seem too odd to carpool with your neighbor, does it? Hopefully, it will improve the relationship and you can keep helping each other out in the future.
Slicing the costs: The office
Undoubtedly one of your biggest expenses, the amount you save by choosing a smaller office is too good to miss out on. Small offices can look spacious, too, if you know how to decorate them, and especially if you manage to do a lot of meetings standing up – it's healthy, in anyway, so why not? If you have a lot of employees and need that extra office space, see if you can't move office to a cheaper area – it could even be just ten minutes away to make a difference and the money you save can be spent on bringing in a bit more business instead.
Even better, consider using a virtual office. London is an expensive city, so spend some time on looking into what kind of options you have – yourvirtualofficelondon.co.uk is a good place to start, for example. It's so much money to save on this, which any business today should welcome.
Happy customers: Make the most of them
Yes, it's an old advice but the psychology behind it matters – and it really works. A happy customer will usually not mind giving a testimonial, which you should take full advantage of. It's called social proof, and everyone falls for it every time. Put the testimonials on your website – actually, put them everywhere, and make sure they focus on exactly what the happy customer achieved by using your services. It will encourage more sales and give you more testimonials, which again encourage even more sales – like a snowball effect, in other words. Seems too good to be true? Take a look at this article for some proof.
Technology: Get the free tools
Today, you can get a lot of good business tools for next to nothing. Even though you don't need all of them, and you certainly shouldn't get them all as it will just create chaos, it's important to look at which ones would suit your business the best. Comprehensive accounting tools helps to keep you up to date on your finances, a cloud system will ensure the safety of all your documents – and help you with going paperless too, which is good for both business and environment. You don't need to invest in expensive tools unless you know you're going to use them every day – some of them are all-inclusive, which saves you from downloading a lot of different tools that you'll never use in any way.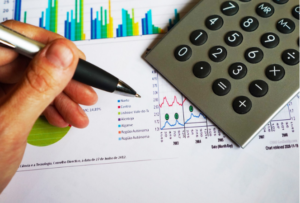 Image by Pexels
Read more in this article for a more detailed guide on how your business can take advantage of modern technology. Everyone else is doing it, so why not you? By the way, take a look at Download.com and you get to see all the free tools that are available out there – you're welcome.
Get online
Setting up an online store will help you save money the same way a virtual office can. You'll save on the actual space you would have used to sell your products – and you don't have to spend a lot on setting it up online, either. Look into selling through ebay.co.uk or other auction sites – you'll make money selling and save money on renting a physical place at the same time – what's not to like?
While you're online, do a bit of marketing there, too. Not the costly type – even though you're splitting the costs with your neighbor business by now, but rather by getting social. I'm sure your business has its own Facebook site, but you should communicate in other groups, too. Look at where your customers might be hiding and simply jin the groups they're in; that way, you get to communicate with your existing customers and keep a good relationship with them, and you also get to connect with prospective customers.
Social media is a great way to market your business and make more money, as it's cheap and informal. People like talking in a casual way, they love to feel that they're being heard and that your services could help them – connect with them over social media, and you get to do all of this.
Times are tough lately, but that doesn't mean you can't make your business a success story. You just need to be a bit more frugal, know which free tools you can take advantage of, and commit to cutting costs wherever you can. The fun part is that a lot of these tips will not only save you money; they'll make sure you're a part of the modern world on social media, being a greener business, and even connecting with neighboring businesses.