Flickr
Add to Flipboard Magazine.
The world of ecommerce is heavily competitive. Hopefully that isn't a newsflash to you! You can't really afford to make mistakes if you're a newcomer to this industry. Some say that it's not worth getting into this business simply because the competition is too strong, though this isn't the truth. There's still plenty of room for new businesses to enter the ecommerce fold and thrive - but there are certain mistakes you cannot afford to make.
Walls everywhere
Does a customer have to make an account to view your website? Big mistake. Do they have to create an account to put items in their shopping basket? Big mistake. Is it necessary for them to sign up in order to complete a purchase? Yep, this is a big mistake too. While huge ecommerce businesses can get away with this, newer businesses shouldn't put up so many walls that block purchases and general browsing. Take a look at some more usability tips at https://www.friendbuy.com/blog/ecommerce-ux/. Remember: if users can't make purchases as a guest, then you're making – you got it – a big mistake.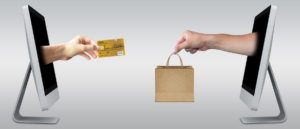 Lack of payment flexibility
If you don't have flexibility when it comes to the payments you receive from customers, then you're definitely throttling your customer potential. Let's say you deal in items that cost over two or three hundred dollars. In which case, a lack of financing options can really turn off many customers. Read more about this option over at http://vyze.com/consumer-financing/ecommerce-financing/. You should also ensure that customers have the option of using payment gateways they trust – PayPal is probably the most trusted, but many customers prefer other gateways.
Setting up your own server
You may have read articles about making it in the ecommerce world that have suggested you should definitely build your own server for the endeavor. And it makes sense of the surface, right? After all, doesn't this give you more control over the safety of your online assets? Here's the thing: setting up a server is incredibly expensive. Servers are also very unreliable – the reason that companies who offer server space can make the hosting reliable is because they have a lot of experts who can deal with problems immediately. Trust me, it's better to use someone else's server!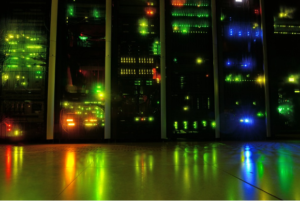 RRP
One of the most exasperating mistakes that are made in the ecommerce business? Selling things at the recommended retail price. Yes, I know the term has the word recommended in it. But most ecommerce successes come from selling things below that price! After all, you're saving a bunch of money on overhead when you run a store online, and it's expected that you pass those savings onto the consumer instead of taking the higher profit margin all for yourself. Of course, the art of pricing products is hardly easy. You can check out some tips at https://www.inc.com/guides/price-your-products.html. If you're selling things at the exact price that people can find in regular stores, then people will have very little incentive to make the purchase from your site – especially when we can all but guarantee places like Amazon will be selling that same item cheaper.