By Jerry Mooney
They say nothing is perfect. In business, this rings true. Even if you're getting rave reviews from customers and your sales are soaring, there is always room for improvement. Every entrepreneur should aspire to improve on a continual basis. The future may look bright, but if you rest on your laurels, you may get left behind. The world of business is always spinning, and what works one day may not the next. If you're an aspiring mogul, here are some failsafe ways you could improve your business.
Prioritizing research
There is nothing more important for a business owner than understanding the marketplace. It doesn't matter if you have a new business or you've been around for years, research is an incredibly valuable means of ascertaining what people want and how you can ensure your company stands the test of time. Without research, business can become a stab in the dark, and there's a higher risk of failure. Carrying out market research can provide you with all kinds of valuable information from data related to price points and promotions that will work to the kinds of features, programs, products or services your customers would like to see from you in the future. Keep your ear to the ground, send out surveys and organize focus groups and use the information you obtain wisely. Don't pick and choose when it comes to polls and studies. If people give you negative feedback, this is likely to be even more valuable than positive comments.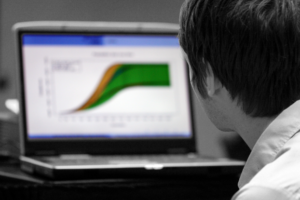 Image source: https://www.flickr.com/photos/nicmcphee/2217375343
Being a better boss
If you lead a team of people, the relationship you have with your staff will have an impact on the success of the company. As the business owner, you may choose to appoint others to manage teams and sub-teams, and that's fine, but if you want to lead from the front and assume control, it's essential to do a good job. The people you employ will look to you for inspiration and advice. There are no right or wrong answers when it comes to being the boss, and people have different leadership styles. Some people prefer to be more authoritarian while others are more laid-back. Whatever your leadership style, be aware of the importance of your role. Having a happy team is likely to boost productivity. Nobody wants to go to work filled with dread on a daily basis. As the boss, you don't want everyone sat at their desk watching the hours tick by waiting for the end of the day. You want your team to relish the challenges, work together and tackle jobs with enthusiasm. Try and make it your mission to keep morale high and get the best out of your employees. You don't need to hang out with them in your spare time or reward them with huge bonuses you can't afford, but bear in mind that a valued workforce will work harder. If you expect maximum effort, make it worth your team's while.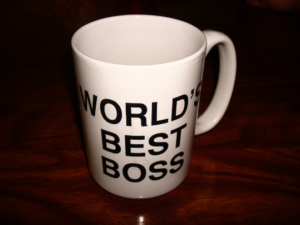 Image by https://www.flickr.com/photos/themuuj/2493956518
Listening to your customers
Listening to your customers is of paramount importance. You may assume that you've got clients for life, but if you ignore feedback or you're not delivering on promises, there is nothing to stop even the most loyal customers looking elsewhere. Use customer satisfaction surveys and encourage your clients to provide ideas and comments to enable you to gauge how you're doing and how you could improve going forward. Using software and features like a ticket satisfaction tool for Zendesk make it easy to access customer feedback and identify potential problems, which can then be rectified. Make an effort to reach out to new and existing customers, talk to them about what you do and how you operate and take their ideas on board. If they've been shopping at your store for years, for example, they may have ideas about how you could improve the experience in the future. Perhaps they'd like the option to shop online, or they'd appreciate extended opening hours so they can visit after work, for example. If you don't ask questions, you won't know what your customers are thinking and what they want. If you can't cater for their needs or preferences, they may be swayed by competitors who can do this.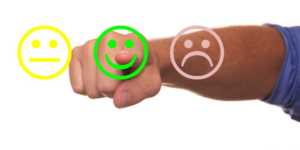 Image courtesy of https://pixabay.com/en/feedback-opinion-customer-1977986/
Having a clear vision
When you first started jotting down ideas about your business, you probably had a very clear vision of what you wanted to achieve. Now that you're months or years down the line, don't let this vision become clouded. It's so important to have goals and objectives to aim towards. Maybe one of your goals was to help grow your restaurant business and ensure that it is financially stable. If this is the case, having a look at a site like https://restaurantaccountingservices.com/resources/ could help you reach at least one of your business goals. The same goes for any other business that you are running. Having goals allows you to have something to work towards.
Of course, as time goes by, your ideas may change, and the goalposts may move slightly, but don't lose sight of the importance of having plans and aiming to improve continually. If you get complacent or lazy, you may soon find that others are overtaking you.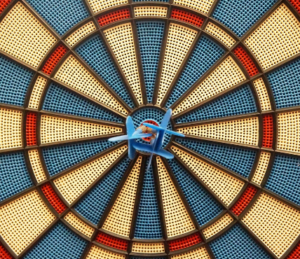 Image from https://pixabay.com/en/center-target-objective-result-736423/
Showing your passion
It takes a lot of time and effort to get a business up and running, and this is why it's so important that you're passionate about what you do. Having passion for the business isn't just important in the early stages. Taking an interest in your staff and customers and showing how much you care about the company will stand you in good stead for years to come. Customers, buyers and investors will be impressed by your commitment to the cause and your employees will be motivated by your enthusiasm and energy. If you lose interest in what you do, you can't expect clients or members of staff to maintain their passion for the business.

Image via https://pixabay.com/en/business-idea-planning-business-plan-1240834/
You may think that the moguls of this world go to bed thinking that everything is perfect, but you'd be wrong. It's highly likely that the names and faces you recognize have got to to the top of the tree by realizing that perfection doesn't exist and understanding that there's always room for improvement. If you're keen to take your business to the next level, there's no time to rest. Hopefully, this guide has given you inspiration to keep going and working towards your goals.