If you would like to increase your chances of career progress and financial freedom, or simply want to live a healthier and more balanced life, you don't necessarily need to go back to college. Thanks to the improvement made in information technology, you will never have to leave your house, and still learn new tricks, even if you are an old dog. Find a list of a couple of fun courses you should take now.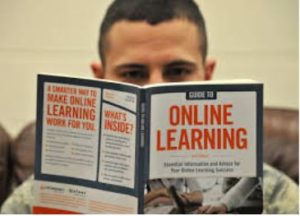 Image via Grand Forks Air Force Base
Persuasive Speaking
Communication is essential for every job. No matter if you work in retail or are a stock broker, you will need to be able to persuade your potential clients, buyers, and colleagues. There are several great persuasive speaking classes available online, even free ones. You can learn to be a better communicator in just a course of a few weeks, and improve your career as well as your professional relationships.
Investments
If you are looking to achieve financial freedom, you sometimes need to take matters into your own hands. If you have no idea what is futures trading and would like to find out whether or not you have what it takes to make it in the world of investment, you can get some taster sessions that will introduce you to the main concepts and methods in less than a couple of months. It is always a good idea to seek ways to manage your finances better.
Yoga
If you are busy building your business or your career, it is important that you find an effective way to take a break, relax, and practice mindfulness. There are thousands of online yoga courses found on DailyOM that will not only teach you the basic yoga moves, but also help you get over some of the frustrations in your life, such as relationship troubles and unhealthy habits.  
Creative Writing
If you have always thought about yourself as someone who has loads to say and teach other people, you can make your childhood dreams come true and learn creative writing. While you are not likely to earn a great deal of money off creative writing, you can express yourself and release stress through creating entertaining and educational stories and poems that will help others deal with their own problems.
WordPress Programming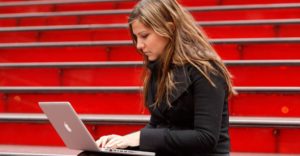 Image via Jisc
No matter if you are a blogger, or simply want to edit your company website on the go, you can learn WordPress programming in just a few weeks. While you might want to outsource some of the tasks, you can save time and money if you know how to install an SEO plugin or change the template of your site. You can also learn some basic programming language skills that will make it easier to create your own codes for your site.
It is never too late to learn, and with the development of online training, it is easier to develop your skills and knowledge than ever before. Look for skills that you can benefit from for a long time, and set yourself a learning target for each month.