Losing money is bad for business, so stop doing it. Easier said than done, right? Even if you are swimming in debt and your outgoings are
way
bigger than your incomings, there is always a way to mend the money-loss and fix your financial fiascoes.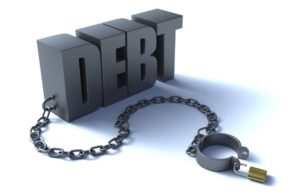 Take back control of your business's finances by cutting costs and expenses wherever you can. You can start by outsourcing: bring in freelancers, contractors or agency staff for short-term roles within the company — even as short as one day. You could also hire interns, rather than employees who would need a full wage. Although this could result in you hiring somebody who isn't as skilled at the job as you'd like, you could also very well find a diamond in the rough who is hungry to succeed and who can do a better job than anybody you may have hired, for half the price. For these facts alone, you'd have to weigh up the pros and cons: if your financial status is that bad, it could very well be worth taking a gamble on an intern. Other ways to cut costs include simple aspects such as printing less, buying used equipment and negotiating lower prices with your suppliers and paying invoices early to them in the hope that building a relationship with them will induce them to knock the prices down.
Make sure you can take payments: U.S. payment market shows that technology driven payment is the preferred method of payment. This is because of the freedom that it offers the consumer — with a credit card consumers are free to pay for anything they want, whenever they want. With the increase of this power on the consumer's part, comes an increase in responsibility for the business they wish to be a customer of in making sure that their choice of payment is accepted. This is why a credit card reader is pivotal for all businesses, as if they can't take the payment, they can't take the custom. As well as this, ATM machines must be on your site at all times.
Also, you should never forget that customers are people, and not just vessels of which you make a profit through. They are worth far more than just a sale and they want to know that their needs are being cared for. If you feel as if you are guilty of sometimes de-humanising your customers — whatever the reason may be for it — then you must stop as this might be the factor that is breaking your business. A customer that feels as if they have been treated in a rude manner, or an unfair manner, will not return to your custom, it's as simple as that. Always remember that the little things matter, and always remember that your customer will always remember too. Whether this means offering them a discount or maybe even something for free when they can't afford a certain product, or even for their birthday. The business owners who act in this kind of way are far more likely to stand out in comparison to those that don't. Process management technology can help you work on your achieve this vital aspect in customer retention — and retaining customers equal a profit, at the end of the day.
If you're a business owner, and you're in a bit of a rut, you can get out of it by following the advice above and by checking other ways that you can fix your money troubles.