By Sharon Jones
Starting an at-home business seems to be one of the more popular options today for netting yourself an extra source of income. In fact, many people have turned to working at home entirely because it offers them financial security and freedom, but it's actually fairly difficult to get your business to a point where it can actually make you a consistent amount of money.
But that's getting quite far ahead. Most people are still at the startup stage and the biggest problem on their minds is probably money. After all, funding a business isn't cheap considering all the tech tools you'll need to invest in and employees that you might have to hire. If you're thinking about starting up your own business, then it's important to look for the right funding so that you can actually pay for all of your expenses. In this article, we'll be going through a few funding options for you to consider for your at-home business.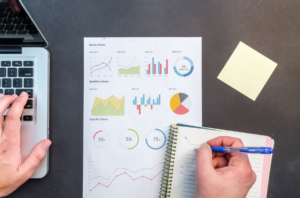 Your Personal Savings
Your savings are the most basic method of starting up a business. For more information, you can check out this guide at entrepreneur.com to learn just how much you need to save for a business startup. Keep in mind that working from home usually requires less capital to start because you won't be hiring an office space or employees straight away. In fact, many at-home businesses can run without many expenses at all thanks to all of the free tools available on the internet, but that still doesn't mean you can take the expenses lightly.
Finance Options
Getting a personal loan from Personalloan.co or just using your credit card can be viable options if you're confident you can pay it back. Just don't aim too high because you might end up making zero profit from an idea that you haven't tested correctly. Taking out a loan of any kind is a risk, so never go into it unprepared. If you want a more formal route to starting up a business, then you may want to approach investors instead. It's going to be hard pitching an idea if you haven't condensed it into an idea that could fit into a 5-minute conversation, so make sure you shorten the idea and strengthen it with a unique selling point.
Crowdfunding
If you think you have a brilliant idea then you can knock out two birds with a single stone with crowdfunding. Essentially, you pitch an idea to a crowd (preferably your intended audience) and if they approve of your ideas and believe you're able to meet their expectations, then they'll pay up-front for your services and give you money to help you get your business idea started. It can fail spectacularly and your reputation could be shattered if you're not careful, but it's one of the best ways to look for potential customers and fund your startup at the same time. Check out this article from quickbooks.intuit.com if you want to learn more about the various crowdfunding websites available.