As an employer, you want to have the best people around you. If you're confident that your team can deliver and you've hired the best possible candidates for the job, you have a much higher chance of making your business venture successful. It can be difficult to target the cream of the crop, especially with so much competition out there. Here are some tips you may find helpful.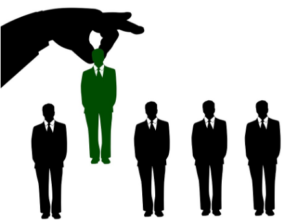 Add to Flipboard Magazine.
Image from https://pixabay.com/en/photos/recruitment/
Give yourself time
If you're hiring in a hurry, you may not attract the caliber of candidates you're expecting. If you know vacancies are going to become available in a couple of months time, don't wait until 2 weeks before to advertise the position. The more time you've got to accept applications, the more people are going to be aware of the role. You don't want to be recruiting for months, but giving yourself extra breathing space could be advantageous.
Develop the recruitment process
Many employers ask candidates to fill in an application form, and those who impress on paper are then invited to an interview. In some cases, this process is sufficient to root out the star players, but don't be afraid to develop your recruitment process if you feel that it's not testing or rigorous enough. Use the interview to find out exactly what you want to know about the individual, what they can do, and how they could enhance and improve your team. If you need to arrange a second interview or set challenges, this could help you narrow down your options, especially if you're finding it tough to separate the front-runners.
Look far and wide
If you're eager to get the best people to join your company, you may have to search far and wide. Cast your net using the Internet and international newspapers and magazines and build a network of contacts. If you're hiring candidates from abroad, be aware of legalities related to employment. You can look for the best immigration lawyer online or ask colleagues for recommendations if you get to the stage where you want to offer a job to somebody who will be moving overseas to take up the post. If you're recruiting for a specific job, take advantage of industry recruitment agencies, which advertise jobs related solely to your area of business.
Offer an attractive employment package
It's no good accepting a vast number of applications and generating a lot of interest in a position if a candidate is going to turn down your offer because they've been given a better package elsewhere. You need to do your bit and deliver as an employer. You're not going to be able to hire those high-fliers if you can't compete with other companies that may take their fancy.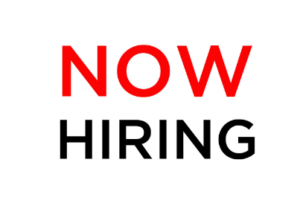 Image via https://www.flickr.com/photos/groundswellzoo/8272206292
As a business owner, it's crucial to hire the best employees. Most employers are heavily reliant on the team around them, so it makes sense to go the extra mile to make sure you can attract the cream of the crop. Next time you're hiring, take these tips on board to find the brightest stars.