From whatever walk of life that we are in or whatever our family situation or work life, we can all use some hobbies in our spare time. It can be a great way to relax, destress, hone your skills, and make you more well rounded. You can meet new people through new hobbies so they can be a great addition to your lifestyle. And you never know, you might find that you could make your hobby into something more lucrative.
The thing with hobbies, though, is that they can cost a little bit of money, depending on what you choose. But not everyone is going to have enough money to get all of the gear for something like a triathlon, for instance. Training for that can be a great hobby, but with things like wetsuits, cycling gear, and a bike, it can end up being a pretty expensive hobby. So here are some things that you can do as a hobby, that isn't going to break the bank. There may even be a few things that surprise you.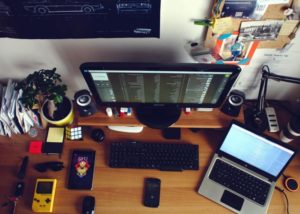 Fantasy Sport
If you enjoy watching professional sports, then you'll know just how fun sport can be. It can be quite compelling as you try to guess who will do what or what the score will be. So a great way to incorporate this into a hobby, that doesn't just mean you're just sat watching TV, could be to get into fantasy sports. It could be fantasy football leagues or any other sport that you like, that is all based online. It can be enjoyable and bring a whole new edge to watching sport. You could do it just for the fun of it, or get into it from a betting perspective if you wanted to try to win some cash while you're at it. It is simply just a good way to bind over your love of sports, and add a little healthy competition into your life if you wanted.
Cars or Bikes
If motorsport interests you, then it can be costly to get out to races all of the time, or to just go karting as often as you'd like. Which is why getting into car or bike repair can be a good idea for you as a hobby. It means that you get out of the house, but you don't have to go far and you don't have to spend a lot of money. It could be for something that you intend to use afterwards or something to sell. Either way, it can be a pretty inexpensive labor of love, with something amazingly satisfying at the end of it all.
Woodwork
If you've always been a pretty creative soul, there are several options to choose from. Something a little more unique than a standard creative hobby like art, could be getting into woodworking. With only a few small tools required, you can create some really amazing works of art. It could be gifts for others, furniture for your home, or even bits to make and sell on. Plus, with a few videos to learn from on YouTube, you could quite easily use the hobby as a way to develop a new skill, and just learn as you go (as long as you enjoy it, of course).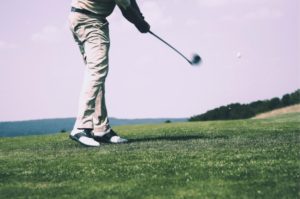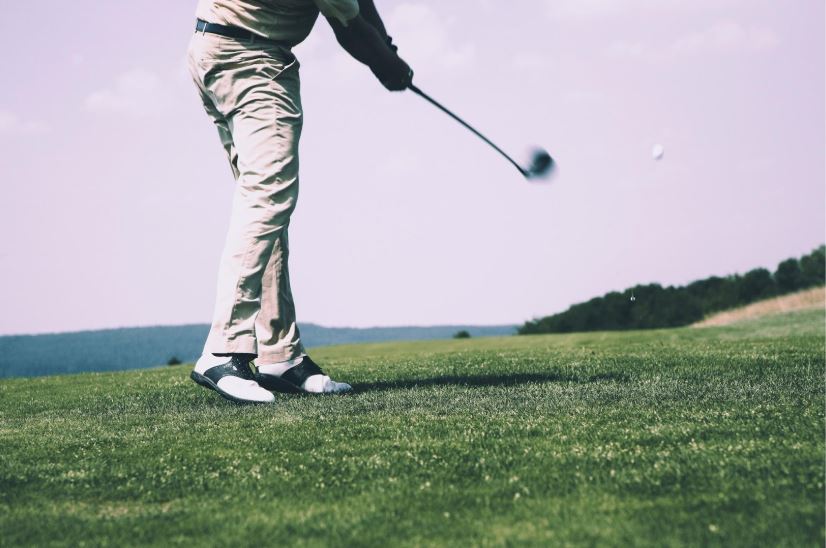 Golf
Yes, you have read that correctly; golf can be a good hobby to relax and destress, as well as hones your skills. And it doesn't have to cost a lot. It is often mistaken with a hobby that does cost a lot of money, through golf clubs and joining a club to go an play at. But in reality, it can cost as much as you want it to. There are plenty of places where you can pay and play, rather than having to pay yearly membership fees. You can also get equipment secondhand, from clubs to golf carts, if required. If you chose to buy electric golf carts used only a handful of times, you could grab a bargain, and perhaps share the cost with family or friends. You could also go down the driving range avenue of golf, as that can be pretty inexpensive to do regularly. It can be a great stress reliever!
Fitness or Weight Training
If you want a hobby that can multitask, then getting into fitness or weight training can be an amazing hobby to have. You not only get to be fitter and healthier but can smash some of your goals at the same time. The good news is that it can be pretty low cost too. Take something like running, for example. This can be a free thing for you to do, as and when you decide to do it. All you need are some running shoes and exercise clothes. There could be cost involved with signing up for formal races like a 10K or a half marathon, for instance. But that would be completely optional if you wanted to train for something like that.
For weight training, you could join a gym if it is within your budget, or just get some adjustable weights to workout with at home. There is a wealth of information out there to help too, like videos online, and fitness and nutrition magazines to help you set and follow a workout plan.
Photography
In the age of Instagram and blogging, it can seem like anyone that is anyone wants to get into photography. But if you want to do it as a hobby, then why not? You can make it as cheap or free as you want, from using your smartphone to take photos and using editing software on your phone, to taking a photography course at a local community college. Approach it as you would with any other kind of hobby, though; take your time, learn, practice, and try out new ways of doing things.
Are there any hobbies here that you'd be interested in trying out? Perhaps there are some that you are already doing? It would be great to hear.