Sure, the traditional, uniform office spaces may be functional, but boy oh boy, are they boring. To be fair, there wasn't as much research around then about what workers like and need to be productive, as there is today. Now, we know that if workers are going to give their all, then they need to be inspired. And inspiration comes in many forms, including the look and feel of the space where they're working. So how do you brighten up your office, and make it an all-around positive and professional place to work? We take a look below.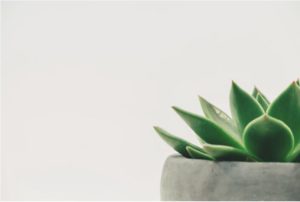 Source: Pexels.com
Let There Be Light
There's something to be said for that cozy lighting, the kind that you find in the corners of libraries and restaurants, but it's not right for an office space. There, it has to be all about bright, positive spaces, light that invites people to keep their eyes open even when their mind begins to get tired. So take a look at your office space. Is it possible that you could be letting in more natural light? Natural light works better than artificial lighting. Of course, if this isn't an option, then go manmade – but try to avoid those harsh, overhead lights. They just cause eyestrain.
Bright and Professional
Have you ever walked into an office, and understood that it's a bright, professional space, but can't quite tell why? Take a look at the floor. Floors that have epoxy floor coating can reflect light better than normal floors, creating an all-around sleek and bright looking space. It's an excellent complement to natural or artificial lighting, one that might just help bring your office to life. Also, it's easy to clean, so you'll be able to avoid the build-up of dirt that usually affects carpets pretty quickly. And talking of which….
No Dirt and Grime
When it comes to having a bright office space, there's one thing that will always try to lower the standards: dirt and grime! As such, it's important that you're taking steps to keep everything in tip-top condition. That can mean hiring a cleaner to go over your office space and making sure that all your staff knows that they need to keep everything in order.
Natural Options
Even if you have the best furnishings and clean office space, things will still look a little drab if there's nothing something more going on. You can do this in two ways. The first is to have plants dotted around the space. They really add a lot to an office, and have been shown to boost productivity! And if nothing else, they're just nice to have around. The second is to add touches of color, which you can do by adding works of art and other funky additions around the place. Don't go overboard, of course – but if you can do so in a tasteful way, then bring the color!
Take the advice above, and you'll be on your way to having an office space that's bright and a happy place to work!