There's something of a rock and roll atmosphere surrounding startup investment these days, And it's not much of a surprise. Get involved at the earliest stage possible, and you could buy in cheap and earn a mint in five or ten years time.
But with everyone looking for the next Facebook or Google, not every startup company is going to make it that big. And the bare fact is that most startups fail miserably, which can make it an incredibly tough job to pick a winner.
That said, spreading your risk around and limiting your spending can make a big difference. And with careful planning, all you need is that one big win to make it all worthwhile. With this in mind, here's how to get started with investing in early stage startups.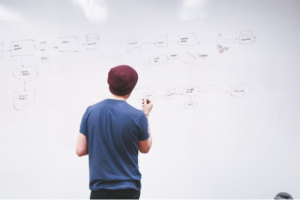 Be a founder
Got a great idea? Then why not make it happen you? If you have the fund available, you can pay for web developers or software programmers to create anything you want – and you will have full control over the success of your company. As long as you have the right management experience and surround yourself with a good board, why not make your money through your ideas?
Grab some penny stocks
Penny stocks are incredibly popular these days as they require little initial investment and – potentially – could give you huge returns. Imagine buying penny stocks in the likes of
Facebook all those years ago, and you could get some idea of the levels of profit you can make. But before getting started, it's important to understand what have been the best penny stocks of all time. It will give you a good overview of the type of business that tends to climb to the top and could bring you the best returns.
Become an angel
Angel investors are at the deep end of the startup industry, seeding early stage startups at the very first stage of funding. It's angel investment that gives startups the money to get their products out there into the wild, and without angels, many startups would simply never take off. The sums of money involved can be variable – one startup might only need $10,000, while another could be asking for a million. And you will need to balance that amount with a percentage of control in the company, of course. But with a few different companies on the go and sensible exit plans, it's possible to get excellent returns on the stock market as an angel within five or so years.
Funding services
Finally, why not take a look at investment opportunities in services like CrowdCube? These types of service offer online investing, equity crowdfunding and business finance opportunities. Essentially, you look at early stage companies on a list, choose the ones you like, and add your money to their funding for a return at a later date – assuming they are successful, of course. As with every other type of investment, there are no guarantees, of course. But if you have a nose for a good business idea and evaluate the team that intend to make it happen, there is not much stopping you from making real money through these platforms.

Brian McKay is the co-founder of zenruption