By Jerry Mooney
Karl Benz invented the first car in 1885 or 1886, although there had been plenty of patterns and designs since the beginning of the 19th century. In short, mankind has been thinking about personal motorized transportation for over 200 hundred years, and we've  been driving for over 130 years. But accidents, crashes, and fatalities still occur on a daily basis. In over a hundred years of history, the driving has not become the safe experience that inventors hoped it would be. Naturally, driving a heavy machine at high speed is likely to be the most common cause of accidents. But it hasn't stopped car engineers to develop faster and stronger cars. While this is made to become a mean of safety and protection, modern cars are still linked to road fatalities. The reason behind the lack of safety on the road is everyone. Indeed, everyone should be working to make driving safer for everyone. Let's call it a teamwork, and see the different ways that are available to improve road safety.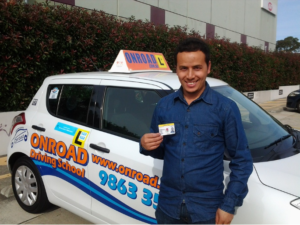 Add to Flipboard Magazine.
Driving school
Driving Is A Risky Business If You're Not Prepared
Cars are fast and heavy. Consequently, you need to know how to handle them as safely as possible. Drivers can be provided with in-depth safety lessons as they are learning to drive. This kind of safety-focused instructions is already applied for bus and truck drivers, who are responsible for a heavy vehicle. But making safety a priority for all driving lessons would mean changing the means of evaluating whether a learner is ready to drive on their own. It should also be part of modern driving lessons to experience snow and rain conditions so that the driver knows how to react and how to handle a vehicle on a wet road.  
Being Prepared Also Means Thinking Of The Worst
Safety considerations need to account for situations where the driver is not safe anymore. Indeed, introducing stricter safety lessons only means that drivers will be more aware, but it is no guarantee that the road will always be safe. Accidents can happen, and when they do, it's important to have considered the right response. A car insurance cover is mandatory for all drivers, and they should account for third-party damages too so that if you're involved in an accident, your insurance can cover all repair costs. There's another case, when you're involved in an accident but it wasn't your fault: You need the services of Payer & Associates, or any other personal injury lawyers, to help you recover from the financial and personal damages. Additionally, keeping ahead of your car maintenance and repairs is essential to making the road safer for you and others.
But Car Manufacturers Are Making Driving Safer
Drivers and protection covers are working together to make the road safer and to improve the overall road experience for everyone. Car manufacturers have also developed better safety features for their vehicles to encourage a safer driving experience. Volvo, one of the safest car makes, has developed a thorough knowledge circle to deliver cars that are designed to keep people safe. Using national data to understand the car progress, Volvo plans to reduce the number of fatalities and serious injuries down towards zero by 2020. Volvo is developing an improved scalable product architecture not only to make cars stronger and safer but also to activate a proactive collision avoidance feature. You can expect cars to become smarter at driving within the next 10 to 20 years, and to give a smooth road experience.