Photo by DRSeducation from Pixabay
At some point in your life, you will more than likely come across a situation that is incredibly problematic for you. These issues can range from health complications to employment troubles and everything in between. Taking the time to understand what can go wrong and how you can deal with it is a sensible thing to do, so here we are going to look at some of the curve balls life can throw at you and how you can manage those situations.
Health
The indiscriminate hand of sickness can strike at any point in your life, and you should be aware of what you will need to have in place when that occurs. One of the main concerns for people, when they fall ill or are in need of medical attention, is the cost of healthcare, in fact one in four Americans turn down healthcare because they can't afford it. So what can you do to make sure you are not one of those people? For starters, if you are in full-time employment, you should look into your company's health benefits and see what you're covered for. Some employers offer better care plans than others, so you might need to supplement any coverage you have with personal savings or private insurance.
However, you don't have to rely on your employer or lack of one if that is the case. There is assistance out there for you. WebMD explains that these options like your state Marketplace and Medicaid are there to help you in times of need. But, make sure that you know who these programs are for and if you qualify.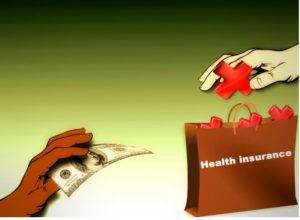 Photo by kalhh from Pixabay
Healthcare is an expensive thing to be in need of, in fact, the average American spent just over $10,000 in 2016, so taking the time to be aware of how you might be affected in the case of a medical emergency and what your insurance – if you have it – covers. Fortunately, you live in the age of information so researching these topics is quite possibly easier than ever before.
Unemployment
The rate of unemployment in the US has fallen to its lowest rate in 60 years. This has been a gradual decline over the past eight years and is something to be celebrated. However, that doesn't necessarily mean you feel secure in your job. Despite signs that employment is high, the media is full of concerns about automation and technological challenges to the workforce which may well be making you anxious about your position. If that is the case then here are some suggestions for you to prepare so that you put your mind at ease.
For starters, we all have all heard the phrase saving for a rainy day and that is exactly what you should be doing while you are in full-time employment. That isn't to say that you shouldn't enjoy your hard earned wage, but prudent financial practice will give you room to breathe if you do find yourself out of work. Preparing for unemployment can seem a little counter-intuitive when you are enjoying the profits of your labor, however doing so is important and can prove useful in circumstances than just losing your job.

source: tradingeconomics.com

<iframe src='https://d3fy651gv2fhd3.cloudfront.net/embed/?s=usurtot&v=201811021232a1&d1=20080101&d2=20181231&type=trend=2&h=300&w=600′ height='300′ width='600′  frameborder='0′ scrolling='no'></iframe><br />source: <a href='https://tradingeconomics.com/united-states/unemployment-rate'>tradingeconomics.com</a>
So, while you are employed make sure that you are following some guidelines which will benefit you into the future. These include living within your means, so don't rack up debt via credit cards and loans that you might not be able to afford. Additionally, use the aforementioned age of information to develop your skills. If you notice a downturn in your company's reports, then you can be prepared to move on to a different role elsewhere.
These tips, while under an unemployment section, can be useful for so many other parts of your life; an unexpected pregnancy, the previously discussed healthcare issues and preparing for your retirement. You just don't know what situation life will throw up at you, so being in a position that your finances aren't going to add further stress is a good place to be.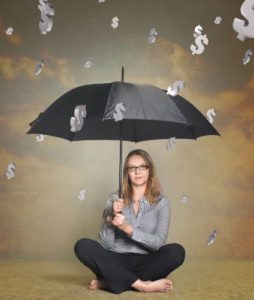 Law Photo by FotografieLink from Pixabay
Problems with the law do not just have to mean that you have committed a crime. There are many occasions when you might need legal assistance. You might have a land dispute with your neighbor, perhaps you have fallen foul of the law or you could have been injured and it wasn't your fault. All of these situations you probably don't want to consider, but they can happen to the best of us. And getting legal advice is not cheap, so knowing where to find cost-effective help is a good thing to remember.
Breaking the law is actually a lot easier done than you might consider. If you do find yourself in a situation that finds you in trouble with law enforcement, you should consider the services that can help you. Of course, lawyers are going to be able to provide assistance. Additionally, if you need to make bail then companies like Raleigh Bail Bonds, LLC will be available to help you do just that. Again, you might be thinking right now that this isn't information that you will ever need, but you never know what situation you might find yourself in.
Security
All of this is about making sure you are secure in your future. Some people say you can't put a price on security, but you can and it is often expensive. These issues that we have discussed here that can happen to just about anyone come with unexpected high costs. Being prepared for those rainy days will make sure you enjoy the sunny ones just a little bit more. And bear in mind, if you are debating between spending your money on something fun or keeping a little bit extra back. There are plenty of free and cheap things for you to go and enjoy in life that won't leave you vulnerable to something bad happening in the future.
Live your life, enjoy and be safe in the knowledge that you're prepared.