By Jerry Mooney
Making the decision to outsource an essential facet of your business is always going to be fraught with tension. If you're going to entrust your an aspect of your business to another company, you're going to want to be sure you've picked the right company for the job.
If you have never outsourced before, then you might be wondering how you can be certain you're hiring the right company. How do you know who to trust? Who is really going to be able to help you? What's a good deal?
Answering these questions satisfactorily is important, but you also need to look for the overall attributes that a company has; how it presents itself, the feeling they create when you speak to them. Below are three of the most important attributes you want to see in any company you hire, so keep an eye out for the following —
Customer-Focused Thought Processes
What Is It?
Customer-focused thought processes make it clear the company you're considering will be taking your needs into account first and foremost. They won't be defaulting to "what they always do"; they're going to work with you to create a truly customized experience. As you can see from these King Kong agency reviews, clients state that the company's customer-focused attitude was essential to their working relationship being positive. So you'll want to see the same from any company you hire.
What To Look Out For:
Customer-focused companies ask a lot of questions and encourage you to be both broad and specific with your thinking.

Customer-focused companies don't try and "sell" to you; they won't try to dazzle you with a sales pitch, they'll

talk

to you to try and ascertain your needs and how they can help you meet those needs.
Good Communication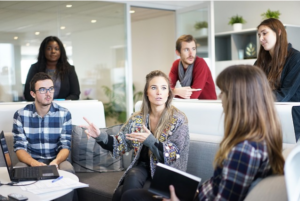 What Is It?
Good communication is necessary across a variety of mediums, from the way the company writes their website to how easy you find them to talk to in person. You should also consider how long the company takes to respond to your emails or enquiries; you don't want to be left sitting waiting for a response.
What To Look Out For:
Fast email response, preferably on the same day

You should always feel that you have had your questions answered when you have spoken with them. If you finish a conversation and realize you're still not sure of something, then that's a problem.
The Ability To Simplify Technical Terms
What Is It?
If you're hiring an SEO or advertising agency, it's easy to get swallowed whole by jargon. The same is true if you're manufacturing a product and a manufacturer uses all kinds of technical terms for machinery, most of which you're not even sure are actually English. You need any company you hire to be able to explain technical terms to you, a layperson.
Patience when explaining a technical term

A willingness to adapt to your lack-of-knowledge and explain things in plain terms.
If you find a company with all three of these attributes, then outsourcing to them will almost certainly work well for you.