By Nigel Hilton
An accident and the injuries it can cause will impact your life in many ways. Therefore, it's vital that you're able to make the road to recovery as smooth as possible so that you can rebuild your life and start working again. The following are some areas to consider if you've suffered an injury or illness after an accident and feel ready to take the first steps back into the office and working life. However big or small the accident was; the impact shouldn't be underestimated, so take the time to read through and get any help you may need.
Add to Flipboard Magazine.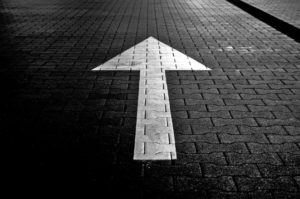 Image source: https://www.pexels.com/photo/road-winter-arrow-74780/
Your Mental Health
Aside from the physical recovery, you'll be going through; your mind will have taken the brunt of the injuries too. Therefore, it's essential that you seek the right help and counseling so that you can begin processing what happened. Successfully dealing with the mental impact an accident will have, is the only way your body will be able to recover fully and you'll have the mental capabilities to begin working again. Stress and trauma can cause you to lose sleep, which will prevent your recovery process from moving forward. It's crucial that you continue to talk to a professional counselor after you've returned to your job too; they'll be able to advise you on how to deal with the challenges that you'll face, and help to encourage positive mind management.
Don't block out your friends, family, and colleagues; they'll be eager to help your recovery process as much as possible, and you'll benefit from sharing your story. It's important that your employer knows what you are battling and how far you've come on your journey since the accident; they'll be happy to make the adequate allowances you'll need to slide back into company life. Be as open and honest with those around you; they'll get a better understanding of what you're dealing with, and it will help to ease your stress and anxiety as you get back to being yourself again.
Your Financial Recovery
Time off work, medical bills, care, and treatment can all add up to a financial struggle that you'd never expected. Therefore, you'll need to plan ahead as soon as you're able and seek financial help wherever possible. You may be entitled to compensation, which will help to see you through until your return to a career and will help to ease the blow of what happened. It's worth looking into an attorney to help with your personal injury case so that the hard work is taken out of your hands and you can concentrate on what's important; your health. Get your loved ones to help you through the process as you may need to explain details and talk about the circumstances that led to your injury. Again, the emotional side of your recovery will help with your financial peace of mind and physical relief.
Cut back on unnecessary spending and purchase, and steer clear of buying items on credit until you know when you'll be back to work again. Budget your income and savings, and prioritize paying your rent or mortgage as you don't want the added stress of moving home. Your wellbeing is most important, so making plans to take care of bills and getting better again will mean that when you do go back to work, you won't have spiralled into debt and be suffering from the residual stress.
Your Physical Capabilities
Bear in mind that when you go back to working life; you may not be at the level of capabilities you were at before the accident. Give yourself the time and space you need to recover properly, even after you've set foot in the office again. Making your colleagues, staff, or clients aware that you're not quite there yet is the only way they'll understand a slower performance or limitations on what you're able to achieve. Rushing to get back to normal will only put a strain on your body and mind and will have detrimental effects on your future health and career; so be smart and look after yourself.
By doing all you can to make sure that you're mentally, financially, and physically stable after your accident, will smooth out the bumpy road you've been traveling on to get back to work. Embrace help, assistance, and advice whenever it's offered, and don't be ashamed to ask for it when things become overwhelming. Being smart with your choices and utilizing the help of those around you will ensure that your back in the office and moaning about work again in no time.