By Jerry Mooney
More and more businesses are taking to the realm of online commerce. There's a good reason for this. Online retail has massively increased in popularity over the past decade or so. Just take a look at the success of online retail giants such as Amazon! While in the past, the majority of people would head straight to a brick and mortar store on the high street when looking for goods and products, nowadays they have the option to purchase their wares online from the comfort of their own home. Increased demand for convenience means that customers can often receive exactly what they want by the next working day or even the same day as they place their order! While convenience may well be one of the main benefits for users of online commerce, the practice actually offers various other benefits. Reduced operation costs (as online businesses don't have the expense of brick and mortar property rent, a lack of overheads such as gas, electricity, or water bills) mean that goods can be offered at a lower price too! It's not all too surprising that you might be considering taking your small business online or setting up online if you haven't yet commenced trade. However, if you do take to the virtual realm, there are a few business practices that you will need to familiarize yourself with. Top of the list? SEO. Here's everything you need to know about the practice and how to make the most of its benefits.
What Actually Is SEO?
To keep things simple, let's first state that "SEO" stands for "search engine optimization". It is a business practice which revolves around getting as many search engine users to visit your webpage as possible. Of course, every small business operating online needs as much traffic as possible in order to secure sales and boost brand exposure. But where do search engines come into this? Well, just think about it. When consumers want a certain item or are trying to find your brand, they make use of search engines and generally limit their search to results that appear on the first page. When's the last time you ever went beyond a search engine's first or second page when looking for anything? Very rarely. You really do need your website to feature as highly as possible to guarantee hits. Now, each and every search engine will be different, and each uses its own means of ordering their results. So, which search engine should you focus your efforts on? While there are various search engines out there, generally speaking, Google tends to be the most effective and is consequently the option that will bring you the best results, so should be the search engine that you focus your main efforts on. This is because it is the most popular search engine. 1.7 billion people make use of it, so you want to appear as high in the Google search results as possible in order to get the greatest exposure, make the most sales and generate the most profit. However, if you prefer other search engines such as Bing or Yahoo, don't worry, you can focus on them too.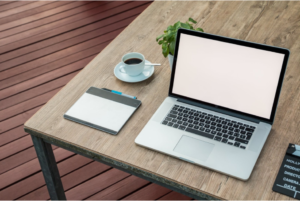 How Do You Set Up an SEO Campaign?
So, as you can see, there's plenty that you can gain from SEO. So, it's time to start focussing on putting an SEO campaign together.
Blogging
The first thing on the checklist of your SEO campaign is to get engaged with blogging. Google loves legitimate posts. If you clearly pay for posts elsewhere, they're likely to miss you out of their optimisation. Instead, you need casual, natural looking links to posts on blogs that frequently put out posts without advertising purpose. For a complete piece on this, take a look at Blogger Outreach Best Practices – How To Write A Guest Blog Post For SEO.
Optimizing
 Keywords
A key part of SEO is keyword optimisation. This is the act of researching, analyzing, and selecting the best keywords to incorporate into your webpage in order to drive traffic to your page effectively. While most search engines will not release the details of exact search terms that users submit when searching for goods, most of the time, general common sense will work. Consider what you would put in when searching for the goods that you provide. Also, browse lists of others' commonly searched words and incorporate as many as possible into every aspect of your site.
Outsourcing
If you're not already familiar with the process of outsourcing, it's time to start looking into it. We're all well aware of how busy people setting up a small business or maintaining a small business can be. There's so much to focus on. So many areas to constantly develop or nurture. So it's not surprising that you may not have time to do absolutely everything yourself. Outsourcing is the business practice of sending your work out to third parties to deal with and complete. Now, there's a good chance that you don't really have the time in your schedule to spend researching SEO in-depth, but to make a success of your campaign, you really do need a good working knowledge of the area. Luckily, there are other individuals out there who have studied it extensively and can optimise your entire webpage quickly and simply without having to conduct extensive prior research (as they've already done it time and time again). Outsource this aspect of your work to them. They're much more likely to make a success of your campaign first time around!
While you may never have heard of SEO before, hopefully now it's firmly stuck in your mind as a business essential that can make or break your brand's success. If you haven't yet dabbled in SEO, it truly is time to start focusing on creating a high profile SEO campaign that will drive as much traffic to your commercial website as possible. This should serve to expose your brand and secure sales, allowing you to turn over the profit that you deserve!