by Jerry Mooney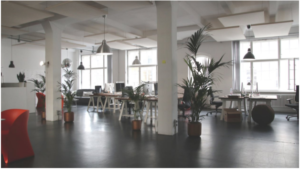 There might come a time when you need to move out of your office. Hopefully, it will be because you are expanding your business and need some more space to hire a lot more staff. But, unfortunately, it could be for a much sadder reason, such as closing down. Whatever the reason, you won't need your office space anymore, and you will need to get rid of it.
If you currently rent out your office, then this shouldn't be a problem. After all, it's not up to you to find the next tenant – that is the job of the landlord. However, if you have bought your office space, or even built it yourself, you will either need to sell it or rent it out to a tenant. This process might not be so easy as you might think.
It can take a long time trying to find someone who is willing to take over your new office. And if you are looking for a buyer, this will be a very long period indeed! However, there are a few things you can do to try and speed this up. Here are our top tips that can make selling your office space ever so easy!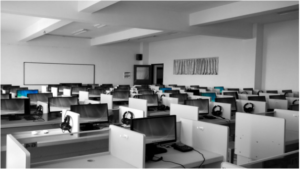 Find The Right Real Estate Agent
You will need to sell your office through a real estate agent. You could try selling it independently, but a real estate agent advert will be able to reach far more potential buyers than you would be able to reach on your own. However, rather than going with a real estate agent who specializes in residential lots and properties, you should seek out one who focuses on the commercial property sector. They will know how to market your property so that it garners as much attention as possible. If you are exceptionally busy, they will also be able to help organize viewings for you and take care of that.
Prepare For Viewings
Once your office goes on the market, you need to get ready for potential viewings. Even if, as mentioned in the above, you are too busy and your real estate agent shows interested parties around the space, you still need to get it ready. Even if you don't have much time, you should at the very least tidy up and remove any clutter. It's also worth brightening the place up with a fresh coat of paint on the walls. Adding some decorative features, such as pot plants, paintings, and other artworks. But, if you do change the decor slightly, it's important to keep things fairly neutral. This will help viewers imagine themselves and their company working in the office. If they are unable to imagine this and place themselves in the office, then they might be reluctant to place an offer.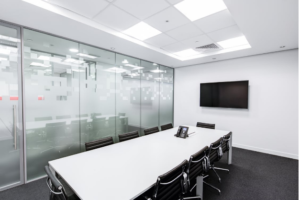 Sort Out The Exterior Of Your Office
It's all well and good improving the interior of your office, but if you neglect the exterior, then no one is going to notice. That's because many potential buyers will make their initial judgement of your office on pictures of its exterior. If they do not like what they see, they will simply move on to look at another office space. If you have any lawns or grassy areas in front of your office, it's a good idea to get a firm such as ABC Home & Commercial to come and smarten it up for you. They'll be able to mow the lawn and take care of any landscaping that needs to be carried out. If your outside garden areas are quite plain and basic, you might want to add some more plants and flowers to make them more attractive. You might be surprised to see what a difference this makes to your building's exterior! As well as sorting out plants and lawn areas, you will also need to work on the actual building. If there is any old paintwork, it's necessary to go over this with another coat so that you can brighten it up. Repairing any damage to the building's facade will also make a big difference.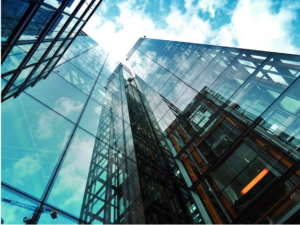 Be Reasonable With The Price
Once your property goes on the market, you need to decide on the price. When you hire an estate agent, they will come and take a look around your office space so that they can value it. They will then give you an estimate of the kind of price you could ask for it. This will depend on a few different factors, such as the quality of the building and the current property market in your area. The location of your office will also have an effect on the price of your office. For instance, inner-city office space is very sought after and can command higher prices. However, if your office is in the suburbs or a remote area, you might have to sell it fairly cheaply. When you do decide on an asking price, it is important that you don't overprice your office. Otherwise, you will never sell it! Place it somewhere close to the market average. If you want an extremely quick sell, you might even have to price it slightly under the average so that people think they are getting a bargain.
Use Social Media
You might not be able to sell your residential property over social media, but this is actually a very good strategy for selling commercial spaces. The commercial real estate market is surprisingly social, and you will find that a real estate agent will encourage you to connect with people online over social media platforms like LinkedIn, Twitter, and Facebook. Once you are on social media, you will find and connect with other professionals in your area, and will be able to find out who might be on the lookout for some new office space in the coming weeks or months.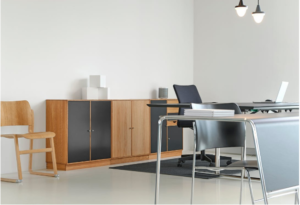 Hire A Copywriter To Write Your Advert
Sure, you could get your real estate agent to quickly write up an advert for your office space for you. After all, they will know exactly what needs to go into the property description and how to use flowery language in all the right ways. But you will find that hiring a copywriter is a lot more effective. That's because copywriters know exactly how to connect with a target audience, and they will be able to write in a way that really appeals to readers, no matter who they are. Copywriters can evoke various moods through their writing, so one will certainly be able to evoke the mood and feeling of your office space through the words on a page!
Film Some Video Footage
These days, pictures aren't enough on their own anymore. Sure, they can be a great way to give potential buyers an idea of what your office looks like before they arrange a viewing, but now viewers want an even bigger insight into the property. And you can give them that by filming some video footage. Your real estate agent might even offer this service. If they don't, you will have to film the footage yourself which shouldn't be too difficult. If you give the footage to your real estate agent, they should be able to add it to your advert. These days, the cameras on smartphones are so good that you might even be able to make a good video on your phone.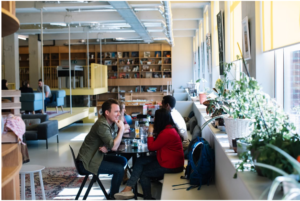 Host An Event
Did you know you can get people excited about your space before they even know it is up for sale? You can do that by hosting an event in your office. For instance, you might want to put on a networking event for local business owners and professionals. If you have a very unique and stylish office space, people won't be able to stop talking about it. And, once you put it on the market, you might find you have a lot of interest from people who attended your event and have already seen the space for themselves!
Consider Selling The Business Along With The Office
If you find that you don't have much interest in your office space, you might want to try and sell your company with it. This could be especially useful if you were thinking of shutting up shop completely. Unfortunately, this won't be possible if you are expanding your business and simply moving it into a larger office. But, if you are in a position to sell the company, then it is definitely something you should consider. There are a few different websites that advertise businesses for sale, so you should list it there amongst all the others. Be sure to mention that the office space is also for sale with the company. This can be very attractive to people looking to buy a new company, as they won't have the hassle of trying to find an office separately.
Hopefully, this blog post has given you plenty of tips to help you sell your company's office as quickly as possible. Got any other tips that readers might find useful? Let us know!