Add to Flipboard Magazine.
When you are running a business, it's important you trust the people who work under you. It's not just about getting the most charming, likeable people on board when you interview them. It's about keeping your company protected at the same time. As a small business owner, you will likely be very over-protective over your company, and rightly so. You should be able to trust and have faith in the people that you hire to work under you, but what if you don't feel that way about an employee?
Many companies run checks on their employees from the start. After checking their resume, running reference checks and going through an interview process, company owners are often confident in the person that they're hiring. Some businesses require a full background check, including financials and criminal check before they will hire and for good reason. Scott Berry is a Board Certified in Criminal Trial Lawyer and fraud and theft is one of the areas that businesses have to deal with the most – which is unfortunate but true. Helping your employees to understand that you will prosecute those who take from your company will help to hammer home how seriously you take your company.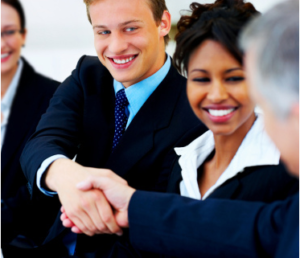 It's sad that some employees aren't trustworthy, but it's always better to protect your business first instead of falling for charming behavior. Business owners don't want to think that people will steal from them, but it unfortunately happens. Preventing employee fraud is an ongoing battle for many companies and it's important to be able to take steps in prevention so your business can run smoothly. We've listed some of these steps for you:
Create a work environment that is positive and upbeat. Positivity and encouragement helps employees do better with established policies. Employees can have a better, more secure working environment and feel less of a need to take from the hand that pays them.
Control the way employees access certain systems at work. While it may not feel great to act like you don't trust them, internal controls on certain systems are so important for protecting your business, which is the first priority for you. Financial information should be restricted to certain authorized employees, and no employee should have full and sole control over transactions. Sharing this role can minimize the risk of fraud in the workplace. You can have the best, most open employees and still not truly know them.
Always, always go for the full background check. You could be the most laid-back company boss around, but that doesn't mean you should be lax about the business you are running. Cut down on the risk of hiring dishonest employees and get a full criminal check with a drugs test.
Education is important for all new employees. Part of their training program should be your policies on fraud and theft, as well as the consequences of the discovery of it.
Your company is something that is precious – don't doubt that. So, hiring the best people is important and that requires vigilance on your part.