10 Apps Your Business Needs Right Now
Smartphone apps are not just for keeping in touch with your friends and playing games. The business world can benefit from mobile app technology just as much as private individuals. If you are not using apps to run your business you are missing out on the most cost-effective way to run your enterprise. Technology goes hand in hand with efficiency and productivity so here are 10 apps that could change the way you do business!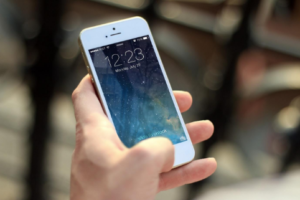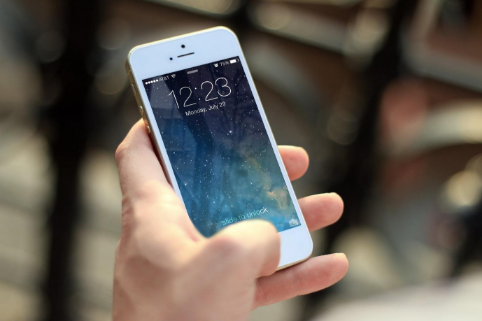 Wrike – the project management app
Add to Flipboard Magazine.
All businesses need to manage projects where a team of employees are working on a project and need to share documents, resources, and updates. The Wrike app allows you to do that. There are interactive Gantt charts, time tracking and virtual dashboards for cross-team collaboration. You can even manage files and project templates are available. Colleagues can simultaneously work on the same document or spreadsheet without risking duplication. This streamlines the way that your team works and makes it more efficient. The changes that each employee makes will be tracked for complete accountability and transparency. Free or paid-for plans are available.
Equipment and plant hire lease and hire apps
If your business needs heavy equipment hire and material & soil disposal services you can avoid prolonged conversations and a lot of paperwork. This app will make instructions between operators, and clients both and quick and easy. It provides real-time feedback to both clients and the lease company about the progress of a job. This helps to achieve maximum transparency and maximum project productivity.  If you need to hire heavy equipment for your business this is the quickest and most effective way of doing things.
Freshdesk app for ticket support
Nothing is more frustrating for your clients than failing to get their queries and problems resolved when they need them to be. With the Freshdesk app, you can avoid this problem. All of the team will know who else is working on the ticket with an agent collision detection function. Duplication and confusion are eliminated. You can use private notes for internal communication and send well-formatted replies using the rich text editor. Every ticket can be categorized and prioritized as you assign them to the right people in the team to get the job done quickly. Your reputation will be enhanced and your customers will be satisfied.
Human resources management by BambooHR
The BambooHR app will bring strategic human resources functions to small and medium-sized businesses. It enables you to automate human resources tasks including onboarding and compiling employee records. You can also perform big-picture activities that improve the workplace for everyone and improve productivity. You can store detailed employee records and maintain a report library. It has both employee and manager self-service functions. All of your staff will be up to date with their continuing professional development because you can track their training. There are no unwelcome surprises when you get back in the office as all the records are instantly accessible enabling you to answer queries and troubleshoot whilst you are on the move.
Email marketing campaign management
Every business needs an effective email marketing campaign strategy and you need to keep on top of how your message is being delivered and whether it is working for you. For many businesses, they get the lion's share of their clients from emails so this is an aspect of your business that you simply must get right! With Campaign Monitor, you can design engaging emails but you don't have to be an IT expert to do it. There are simple drag-and-drop tools built into the app so anyone can do it. There is a powerful email builder which allows you to send personalized email marketing campaigns. You can also use the in-built A/B testing facility to work out what works best for your business which means that you can avoid costly and time-consuming marketing mistakes. You get maximum results for minimum effort.
Information technology service management
The ITSM app enables you to improve resolution time for all IT issues. This sort of problem can grind a business to a halt and lose you a lot of money. You can manage all of your assets and connect service requests to the people who can help in the quickest time. It can even help users to help themselves by solving their own IT issues which save you both time and money.
Billing and invoicing apps
Sending invoices and chasing up money is one of the most tedious tasks involved in running your own business. It can be very time-consuming yet whilst you are doing it you are wasting time that could be better spent elsewhere. It is easy to get bogged down go around in circles. If you use an app such as KashFlow to manage this part of your business for you, you can streamline the whole process. It will enable you to send customizable invoices by uploading your own logo and creating your own templates. You can easily convert quotes to invoices with just one click and without you having to enter the details and costs all over again.
There is a facility for your invoices to be linked to PayPal or WorldPay so that clients can pay with one easy click. This cuts down on late payments. You don't have to hunt through spreadsheets for unpaid invoices. The app can be automated so that you get reminders at intervals of your choice. If you have a list of regular clients, it will automatically send recurring invoices and copy the one from the previous month if required. Raising an invoice is quicker than ever because lists of the products and services that you regularly use can be saved and the app will automatically fill in the price and the description as well as any applicable tax rates.
Field workers management apps
Do you have a team of workers who work out in the field? The ServMan mobile app will allow you to manage what they are doing and facilitate a method of working that is most productive. You can move your business over to paperless work orders which are better for the environment and more efficient. This type of management system will speed up your revenue cycle and your bills will be more accurate. It can work well if your team is working in your customer's homes, in commercial establishments or out on the road. There is no paperwork to complete when your team gets back in the office because it is completed in real time. The system can be fully customized to suit your particular business. You choose the screen you want.
Organize the learning aspects of your business
If your business is involved in education or learning in any way you will benefit from the Learn Upon app. The app is a powerful learning management system that provides a simple solution to online learning. The app is based on a clean and modern design and delivers robust features. You can get started right away with a quick setup and it is easy to use yet it is both scalable and secure. Within the app you can build and update courses so that you can deliver training to your customers, partners, and external audiences. You don't have to do it all yourself! You can delegate and automate tasks and then see how everyone is getting on with insightful and actionable reports. The app can be accessed from any device, at any time for maximum convenience.
Manage your events with ease
Whether it's a multi-national conference or a workshop for two colleagues, you will want every event that your business arranges to be a success. Now you can get some help with that from the Noodle app. You actually create your own app for the event that you are holding. This is far and away the most accurate and reliable method of engaging with and informing your attendees.
You can provide real-time event information and networking features so that those attending your event know where to go, how to get there and what they will be doing there. They can even check out who else is going to be there so that they can plan their networking strategy.
You can share content and delegates can interact during sessions providing instant feedback. The live polling and speaker Q&A facility allow attendees to get the most out of your sessions so they will want to come back for more! No-one will end up in the wrong place because they will have personalized schedules allocated to them and they can check out rich profiles for all the speakers in advance.
With these apps, there is nothing stopping you from taking your business to the next level. Most of them are free or offer a free option as well as a monthly paid fee option which offers more services. Others offer a free trial so that you can try them out for six months or so before you commit to spending any money.