Business is tough, and running your own business is even tougher. However, if you're able to start and maintain a successful company, the rewards are high, and your life can be plentiful and fulfilled. If you didn't thrive on a little stress and a lot of hard work, then you wouldn't be able to call yourself an entrepreneur. Therefore, you want to be able to take the knockbacks and struggles as best as possible, so that you can continue with the same strength and force that you started out with. The following are some help and tips for those who are worried about slowing down and burning out before they've reached their business goals.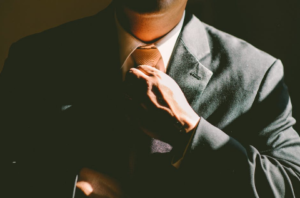 Image source: https://www.pexels.com/photo/suit-up-suit-hand-man-29642/  
Know What's Fresh
Every market, in any business, is competitive and technology and process progress are ever-evolving. Therefore, it's vital that you keep on top of what the latest items on the market are when it comes to what your business specializes in and what tech is available to help it succeed. You can guarantee that if there are software and technology to improve what your business is producing; one, or many, of your competitors, will be utilizing it and progressing further than you as a result, so it's important to invest in what you can wherever possible.
Add to Flipboard Magazine.
Keep your ideas flowing; you're a smart business person because you had an original idea and found how you could improve on something, so don't stop thinking of fresh approaches and new products to maintain momentum. If somebody has beaten you to it and released something on the market that you were thinking of; get over it as quick as possible and step back to your drawing board. The business world waits for nobody.
Regain Confidence And Rebuild
Often, you'll have to suffer knockbacks, rejections, and losses when it comes to your entrepreneurial career. Therefore, it's vital that you build a tough skin and learn how to start again from scratch and get back on your feet. If a business or personal debt is what's holding you back; you can click here for information on where to seek help and advice. Once your finances are back in order, there's no reason you can't have a bright future in the business world once again. You can check out 13 Business Leaders Who Failed Before They Succeeded for some added motivation and inspiration on your journey.
Know When To Say Goodbye
When you've invested hard work, money and time into something, it can be challenging to let it go when it isn't working. However, your company will be able to grow as you learn from your past mistakes and move forward. Cutting ties with old plans and ideas that didn't work out will also leave room for fresh ideas and new approaches to enter into your business, which will keep your entrepreneurial spirits high and evolve your brand. Know when the right time is to leave a product, idea, a staff member, or service, in the past and keep, moving forward; just think of it as a lesson and an interesting chapter in your future business autobiography!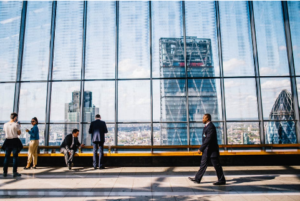 Image via here

See also at Extra Pro Services