Add to Flipboard Magazine.
If you love sports and sporting events, but also like to enjoy the finer things in life, then it can often be hard to find things that will combine the two. Heading to a rodeo and munching on boiled peanuts is hardly going to be classed as luxury. So if you're looking for some fun sporting events to experience that are a playground for the rich and famous, then how about these?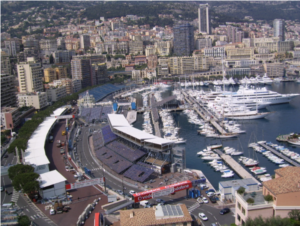 Monaco Grand Prix
A list of luxury sporting events would never be complete without including the jewel in the Mediterranean coastline; the Monaco Grand Prix. At the end of May, the coastline sparkles with many rich and famous people coming to see the unique race around the city. It helps that it always seems to coincide with the end of the Cannes film festival, to make sure you get a list of A-listers at the event. The place itself is stunning, with many luxury hotels, yacht parties, and helicopter charters to fly over the course. The area is perfect for boating, so could be worth looking for a professional boating school, so that you could take a boat out when you're there. Being on a boat can be one of the best ways to see the race.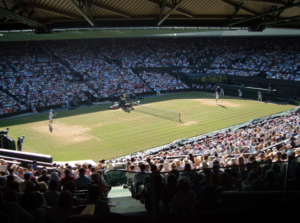 Wimbledon Tennis
A fancy sports list has got to have Wimbledon on it. The tennis event is just much more luxurious than any other. Whether it is the dress code, or that you can munch on strawberries and cream and sip on champagne when watching, it just screams luxury and always attracts celebrities and even British royalty each year. You can still enjoy the atmosphere sitting on the 'Murray Mound' by just purchasing a day ticket and watching on big screens. You can still get the strawberries and cream, though, so totally worth it too.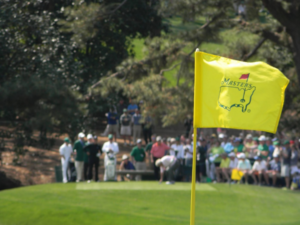 The Masters
Golf has often had the reputation of being quite exclusive and elitist. So it would make sense that a golf tournament might be a bit more luxurious than a baseball game, right? The Masters is held in Augusta, Georgia, each year, and one thing that makes it the most exclusive and luxury event is that it can't be filmed or even tweeted about when you're there. So it does have an air of exclusivity about it. You could watch the tournament at the National Golf Course. But there are many other golf courses in the area if you want to play rather than just watch.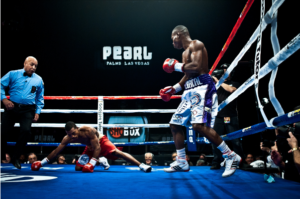 Boxing in Las Vegas
Big boxing matches, often held in Las Vegas, can be big money matches. With the likes of Jay-Z and Clint Eastwood often being spotted at various fights. Tickets can completely, depending on who is in the fight. For one of Mayweather's last fights, the cost for a ticket was around $70,000! But there is the added element of placing a wager on the fight if you can afford the high ticket price. So it can be added to your list of luxury sporting events, for sure.